Honourable mention for Calliope's cd Triptychon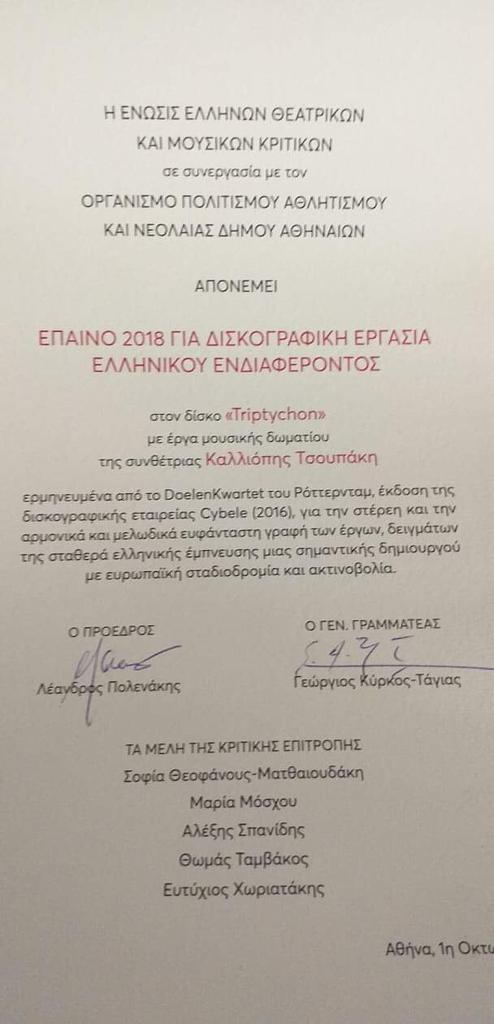 On 18 February 2019 Calliope Tsoupaki received an honourable mention for her cd Triptychon from the Union of Greek Theatre and Music Critics in cooperation with the Foundation of Culture, Sport and Youth of the City of Athens.
On the cd Triptychon are three works that she wrote for the DoelenKwartet and Arjan Woudenberg (clarinet):
I. Mercurius for string quartet
II. Lychnos tis posi mou for string quartet and clarinet
III. Eothinòn for string quartet
Click here to order this cd.
<DoelenKwartet plays the Eothinòn for string quartet>