STORM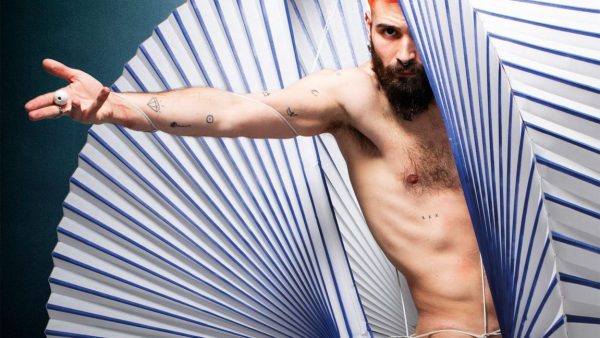 STORM is a unique collaboration between former "Composer Laureate of the Netherlands" Calliope Tsoupaki and choreographers Andrea Leine and Harijono Roebana; between a composer who dares to think from movement and choreographers who give shape to sound. Vital emotions and order, dance and music meet in a storm-like performance with six dancers and three musicians.
LeineRoebana is known for its cross-disciplinary productions in which dance and music merge into one. Calliope Tsoupaki is influenced in her work by both ancient and contemporary music; Western compositional techniques and the traditional sounds of Greece and the Middle East. Her music is characterized by its melodic nature, warm sound and emotional quality.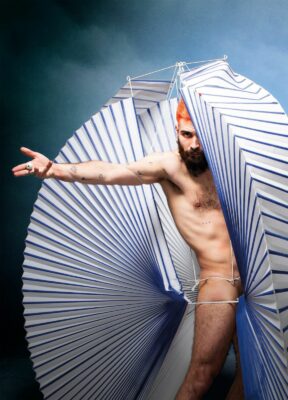 STORM sounds threatening, but dance and music are intimate, like an incantation from the storm. Sound and movement evoke echoes of ancient Greek folk festivals, alternately ritualistic and emotions. Elements such as circular movements, restrained energy as silence before the storm and the passion of Greek dance and music form the basis. This echo gains momentum through the joint new organizing principles with which Calliope Tsoupaki and LeineRoebana fuse dance and music.
STORM is a roller coaster of dance and music: from supported movement, iconic gestures and ritual precision to restrained and direct emotions performed by a young cast of six dancers and musicians: David Kweksilber on (bass) clarinet, David Mackor on theorbo and Dominique Chabot on double bass. The young fashion designer Carlijn Veurink adds a layer with her autonomous sculptural costumes.
STORM premieres at the Chassé Theater in Breda on March 19 and plays at Theater aan de Parade (in its temporary location: Hall 8 of the Brabanthallen) in Den Bosch on May 17 at 8 pm.
See here the performance dates: