Liknon – CD review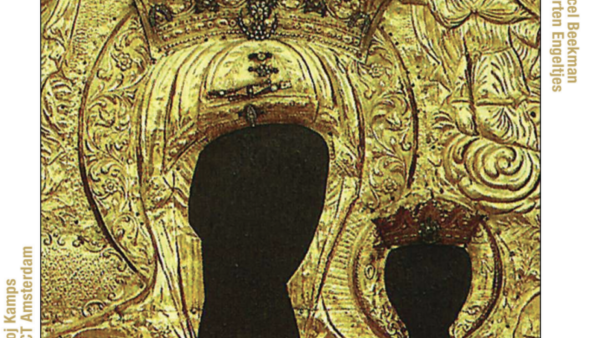 Tsoupaki: "In my composition, I [also] waver between objectivity and passion. It is a musical prayer to Mother Mary in times of doubt and distress."

"I deliberately chose two high voices because of their angelic appearance. Moreover, a countertenor is the incarnation of elusiveness: a rarefied voice that carries you away to the higher, it moves on a threshold. This fits exactly with what I want to express with my piece. Even in the instrumental accompaniment I have strived to capture the hesitation, that moving back and forth."
Translated excerpt from a CD review by © Aart van der Wal, juli 2023
To me it rather gave the impression of primal music, in a slow, sometimes extremely slow rite, in which the so essential field of tension is created by the melos (the term, by the way, stems from the Greek!) that develops cunningly stacked within the contours of an extremely finely varied cog. It impresses, this inventive into a three-part (1. Selini (Moon), 2. Nefall (Nebula) and 3. Fös Anesperon (Light over which night never falls) elaborated meditation in three-quarter time (thus symbolizing the fluctuations of the cradle), this glowing ode to Mary. It is particularly beautifully depicted in the music: the rocking in sound and the continual ascending through the staggered melodic progression, on which the concept of 'time', partly due to the mostly textless melody lines, does not seem to have any control. Music also that by its disorienting nature acts as, again in Tsoupaki's words, 'warm embrace'.
"As if listeners and musicians were sitting together at the foot of heaven's gate, experiencing this music and then seeing what happens."
But the final word belongs to the performers who, in all parts, have ensured a magnificent premiere that was recorded on All Souls' Day, Nov. 19, 2019, in Den Bosch and broadcast by Radio 4, the result of which, after mastering by Jochem Geene of Studio van Schuppen, can be heard on this CD. The CD booklet is in the best Attacca tradition, well documented and provided with explanatory notes printed in Dutch by Thea Derks. The score is published by Donemus.